Dolce and Gabbana Sunglasses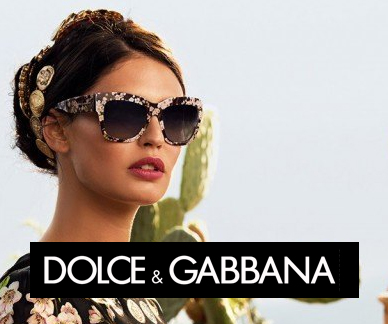 Dolce and Gabbana Sunglasses
are manufactured in the best traditions of Italian eyewear accessory craftsmanship and style. Dolce and Gabbana designers always strive to create sunglasses that are comfortable, beautiful and fashionable. Only by constantly achieving the right balance between trend and wearable, Dolce and Gabbana designers remain the most sought after brands.
Dolce and Gabbana sunglasses
come in both men and women styles. This year's marketing campaign concentrated on promoting Italian family values of love, family diversity and celebration of individual personality.
All Dolce and Gabbana sunglasses
on EyeInform website are new and
authentic
.
Buy Dolce and Gabbana sunglasses online
on Eyeinform website for fast shipping and easy returns.
No products were found matching this search condition.