Dolce and Gabbana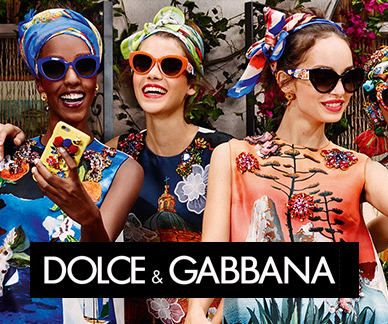 Dolce and Gabbana Glasses and Sunglasses
are manufactured in the best traditions of Italian eyewear craftsmanship. Dolce and Gabbana brand is a family brand that promotes love and care. Dolce and Gabbana designs are classic and in the same time have fashion twists for people who care to look good without exaggeration.
Dolce and Gabbana glasses and sunglasses
have both men and women styles. Made for everyday wear, Dolce Gabbana glasses are comfortable and durable. High quality frames will feel good on your face and are very adjustable for best fit.
All Dolce and Gabbana eyeglasses and sunglasses
are new and
authentic
on EyeInform website. Shop at EyeInform with confidence for fast shipping and easy returns.